Reviewing Microcopy for 2N
At Obsahová agentura, we create online magazines, write websites, and we're always excited to help with microcopy. See how we polished UX writing for 2N Telekomunikace and learn about how we worked together.
Founded in 1991 in Prague, 2N has worked its way up to becoming one of the top global intercom sellers. You'll find their gadgets in large corporate office buildings, luxurious properties and family houses all around the world — their intercoms safeguard the headquarters of Twitter as well as the mansion of the creator of Star Wars, George Lucas.
Intercoms are controlled via apps. These must be easy to follow for everyone who uses them – IT specialists, admins, receptionists and homeowners. My2N cloud platform is one of these apps. We kicked off the collaboration with 2N by reviewing the platform's microcopy. All in American English..
Our job was to peer-review and improve the texts by ensuring that:
the grammar is flawless,
they meet all the principles that lead to clear and convincing microcopy.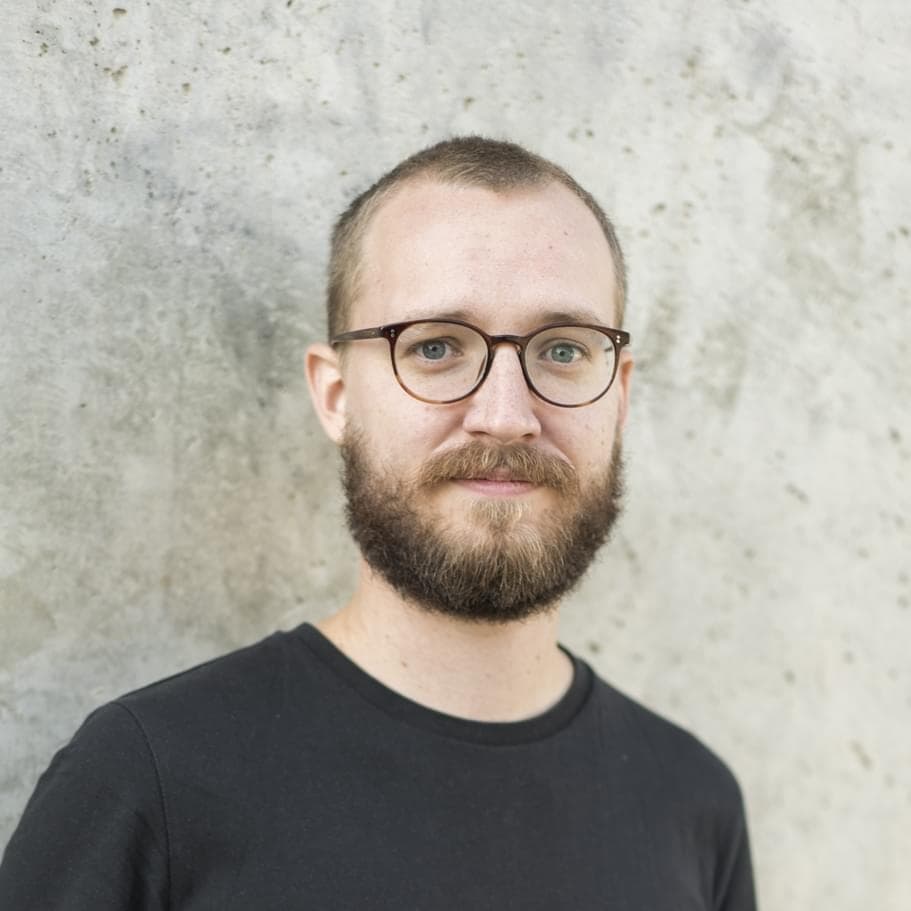 "Texts are key for us. We need to tell our users many things and are quite limited in space. Also, everything's in English. Even before I joined 2N, our team knew someone should peer-review our microcopy. While I have some writing experience and UX writing is a big chunk of what I do, we lacked the competence of a content professional — someone who could review and add the finishing touches to our microcopy. That's why we decided to team up with Obsahová agentura."
Microcopy Should Be Brief, Clear and to the Point
UX designers, who are involved in a project from the beginning, usually take on the role of UX writers. When building a website, chatbot or app, they set the tone of voice, do the research, write microcopy and are an integral part of the whole team.
At Obsahová agentura, we're not UX writers as such — we're content writers and copywriters, happy to join projects at any stage. We often create articles and other more extensive outputs that strengthen our clients' online presence and boost their sales. That said, we have a lot of experience with microcopy too — creating texts for websites, tutorials and digital products is a second nature to us.
We know what it takes to write a text that's easy to follow. It must be brief, clear, user-friendly and concise. Microcopy (e.g. a short caption or a tutorial) shouldn't confuse readers — it's there to guide them and make their experience enjoyable.
My2N: Here's How We Started
The brief was clear – review texts on My2N cloud platform to make sure they are written in perfect English and effective.
Before we began, I had to delve into the context. Our intro workshop, a fascinating 3-hour trip into the world of 2N with UX designers Petr Müller and Pavel Jelínek, helped massively. Not only did they show to me how My2N works, but I also had a chance to try it hands-on. Plus, we went through their house style to make sure our content is in line with it.
As is always the case, to be able to polish the texts, I had to understand:
Who uses the platform most often? Are they native-born Americans or non-native speakers? What's their occupation?
What are the most common use cases?
Our Process: Assignment — Review — Follow-up
In the early days of working together, we set up a process that turned out to be really effective for the next few months of our collaboration.
We met up once a week (more or less), and the review process included 3 parts:
Assignment. We met online, and using a shared screen, UX designers explained to us which sections needed a review, the context of each wireframe and what to focus on.
Review. After going through the microcopy in Adobe XD and Figma, I added my suggestions and comments, stating supporting arguments. Sometimes these were about details. Other times the copy needed more care, re-writing or clarification from other team members.
Follow-up: We usually set up a date for a follow-up meeting in advance to talk through the review. Using a shared screen, I explained my suggestions, which the UX designers either incorporated right away or discussed with their team later on.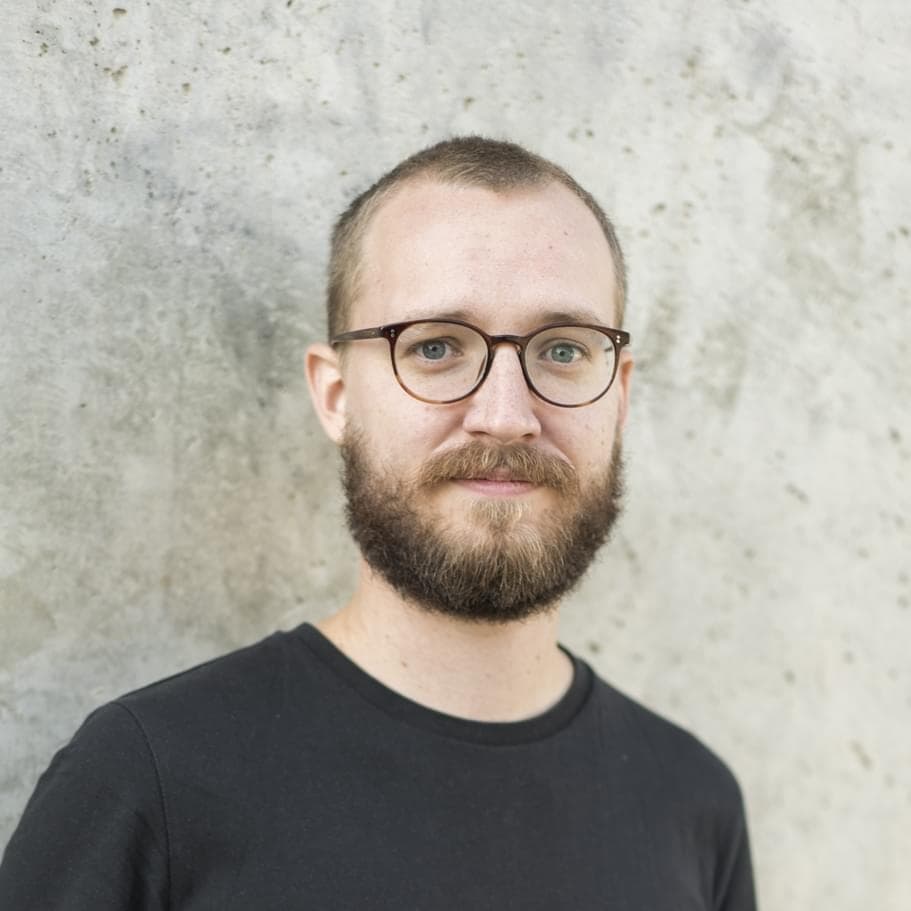 "We wanted feedback on our texts to be able to take them to the next level. And I'm very happy we accomplished just that. Amazingly, we managed to polish our copy at a time when some of the designs were still unfinished and meetings with developers, testers and product owners were still in full swing. Also, a huge benefit is that I learned a lot along the way, including to think about certain tasks in an entirely different and better way. On top of that, I put into practice what I learned immediately."
Example of a Reviewed Microcopy
Reviewing texts for My2N also included taking a look at related e-mails; users receive these when a critical action occurs.
In the first sentence, the reader learns that using credits affects the length of their subscription. What they don't know is how.
Using credits affects the length of your subscription.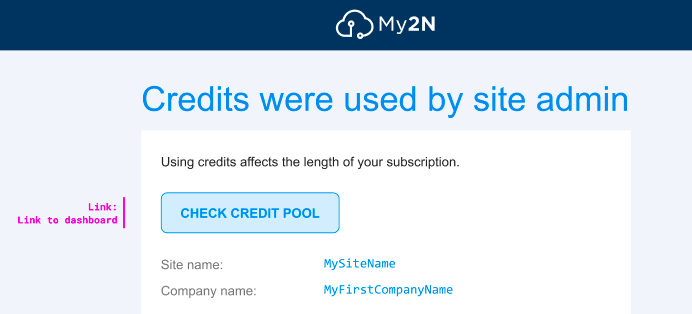 During the assignment, we clarified that using credits may only shorten the subscription — the reviewed copy is more to the point.
Used credits may shorten the length of your subscription.
We talk about used credits rather than using credits — this e-mail only arrives when credits have been used (the user can also see this in the headline).
The reader immediately learns that used credits may shorten the length of their subscription — not just affect it somehow.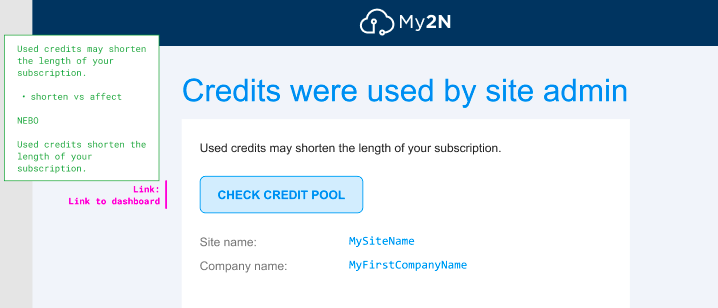 We Continue to Work Together
All microcopy on My2N cloud platform is now successfully reviewed — we all enjoyed this job very much. Another great thing is the collaboration didn't stop there: I went on to review texts for other 2N products and work with other team members. And right now, I am working on content for My2N mobile app.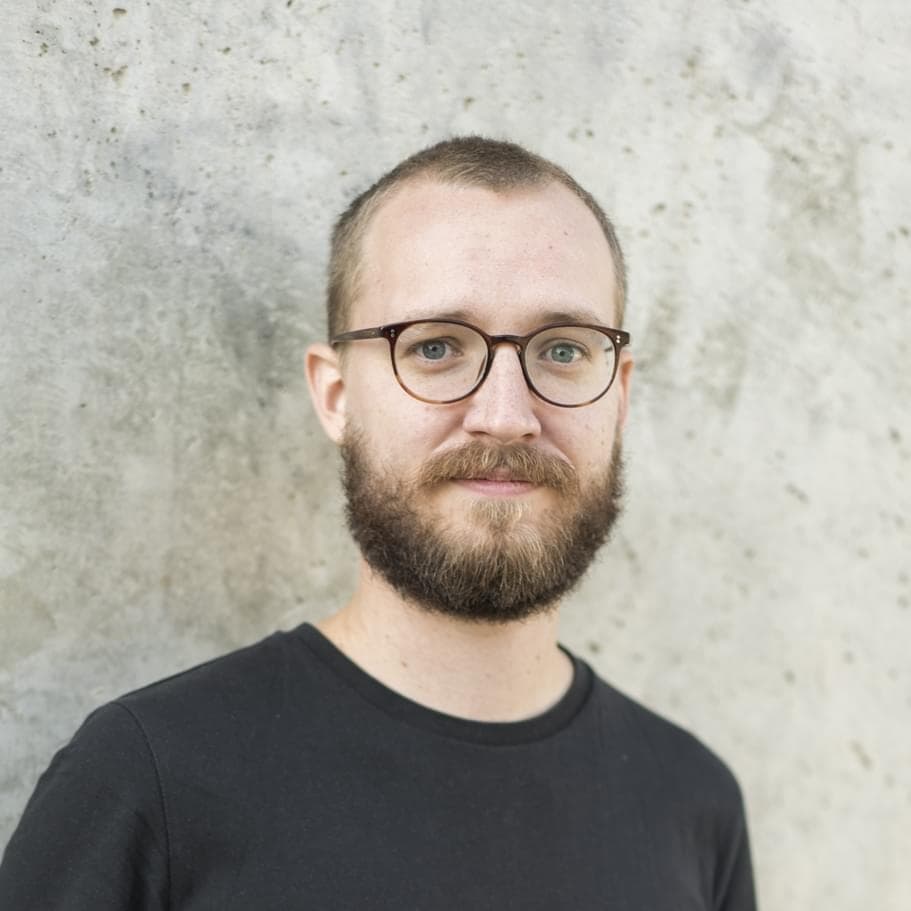 "I'm extremely satisfied with every single aspect of the collaboration. Not only do I like where we took the microcopy. I also enjoyed the fact we had an opportunity to learn and were able to collaborate in XD and Figma. We've handled everything remotely, which made the collaboration even more beneficial. Fresh eyes of someone who is not too immersed in your product can work wonders, and that's precisely what happened. I can't recommend Obsahová agentura highly enough."