Recruitment Communication
We make sure your future employees know about your company even before sending out a CV.
Effective HR communication is key. We conduct research, build your employer brand strategy and come up with steps to attract job applicants. We create all the content too, from campaigns and career pages to well-written job adverts or recruitment videos.
How We Do Recruitment Communication. Step by Step
Review
First, we take a look at your current recruitment communication, what works and what doesn't. Then we identify your strengths to build on.
Research
Next, we conduct research among job applicants and your current employees — to build a successful strategy, it is crucial to recognise their needs, wants and interests.
Strategy
We create a strategy for your recruitment communication to make you stand out as an employer — based on our research results, your market position and your goals.
Next Steps
Based on the strategy, we get things going. We write a top-notch career page, new job adverts or even record a recruitment video.
Content Creation
We write and create content or record videos. The goal is functional and consistent recruitment communication. Once the content is peer-reviewed and you are happy with it, we release it into the world.
Evaluation and HR Training
Evaluation and HR Training
Does your strategy work? Evaluating the success of your recruitment communication is key. We can also train your HR employees to continue working with the strategy easily and consistently.
Recruitment Communication Followed by Other Services
When recruiting people, even a small change can go a long way. We constantly search for ways to maximise the success of your recruitment communication. Apart from strategy creation and its execution, we also provide these services:
We find the tone of your brand's voice and implement it into your recruitment (or other) communication. We give you a guide (or even a workshop) to work with the new tone of voice efficiently and without missteps.
New copy for your career page or texts for your entire website – be it a simple one or a comprehensive B2B portal. We write about tricky topics on a daily basis – bank digitalisation, data analytics or verticutting, there's no topic we shy away from.
We make sure your content attracts attention on social media. We find interesting topics to talk about and create engaging posts on your social media. We can even take charge of community management.
We Know Your Field & Have the Experience
To create a successful recruitment communication, we build a team of at least two consultants experienced in employer branding and the company's field. Later, we add copywriters, researchers, content managers and other specialists.
We Kickstarted Recruitment Communication for These Companies
We help build employer brands for various companies across fields. Some only need to tweak their job adverts a little or write magazines and brochures for a student fair at the last minute. Others require our full recruitment communication package.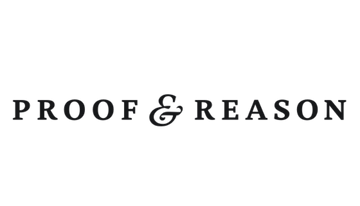 Read Our Case Studies (In Czech)
How Much Does It Cost
We need to assess the project's scope first — you get an exact price calculation after that. No project is the same; however, the costs of recruitment communication range in the following amounts:
Consultation and Peer-review
Want only a catchier job advert or a piece of advice on your career site? Let's work on a one-time project with a pre-defined scope.
1 500 CZK per hour
Fixing Your Existing Communication
We tune the key message, your tone of voice and strategies to work with it to make your recruitment communication consistent.
40 000+ CZK
Full Package
Recruitment communication as a full package: research, workshop, content and campaign ideas, recruitment strategy and execution.
110 000+ CZK
Take the first step. We'll guide you through the rest